3.4 Monitoring ML Training
Machine learning model training is a compute-intensive and time-consuming process. There are a few ways to monitor the training progress.
Click on ML Model located at the top menu bar or refresh your browser to see the current running status. While the model is running, it will show a spinner indicating the model is learning.
Click "Logs" to see the runtime log – both stdout and stderr logs are displayed in a separate page.
After the model is trained (and in some cases, while the model is learning), click the graph icon to show the "Model Score" curve. For the MLPC model, the curve shows a plot of model loss vs iterations. Figure 3.3 shows an example loss graph.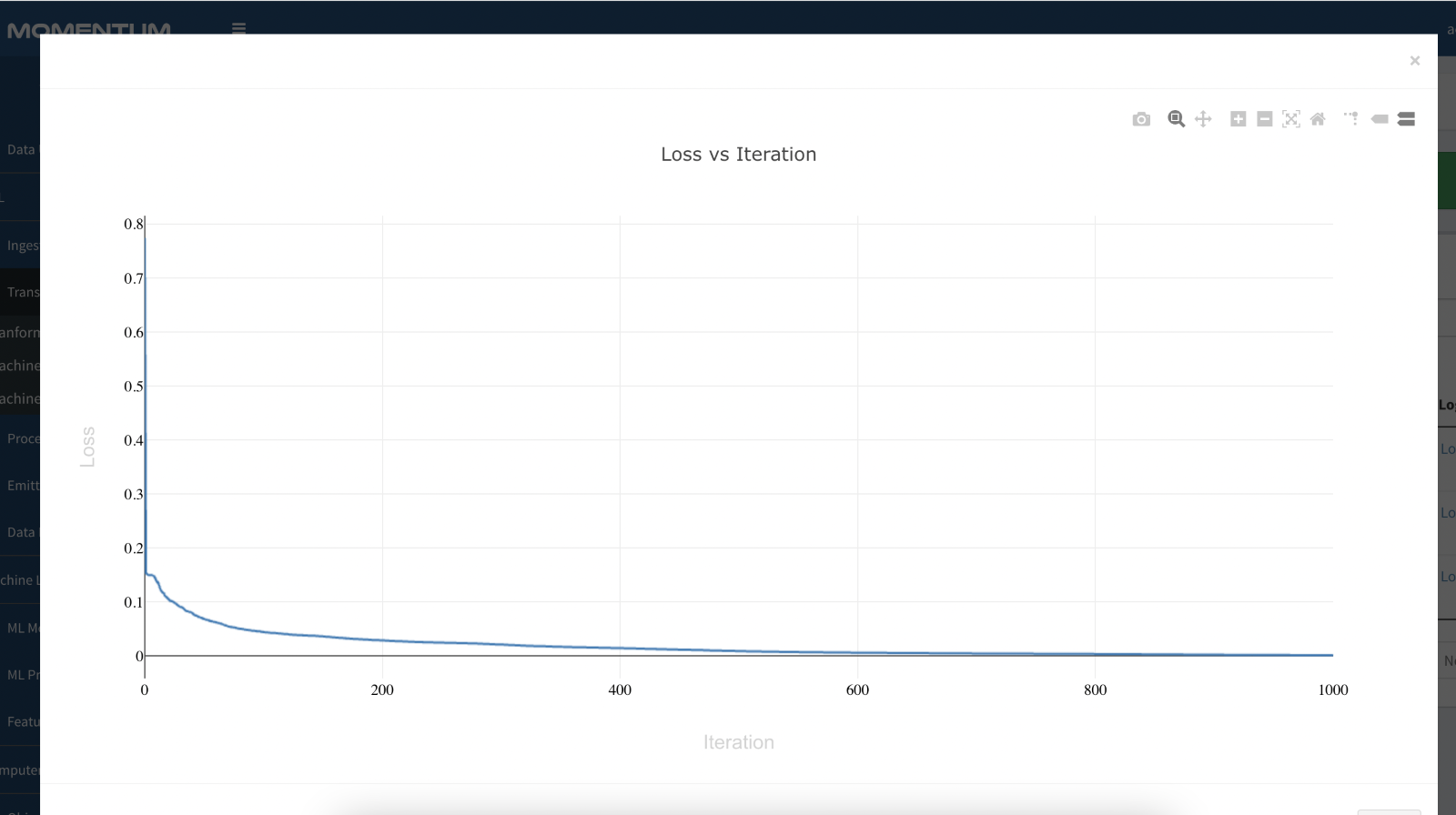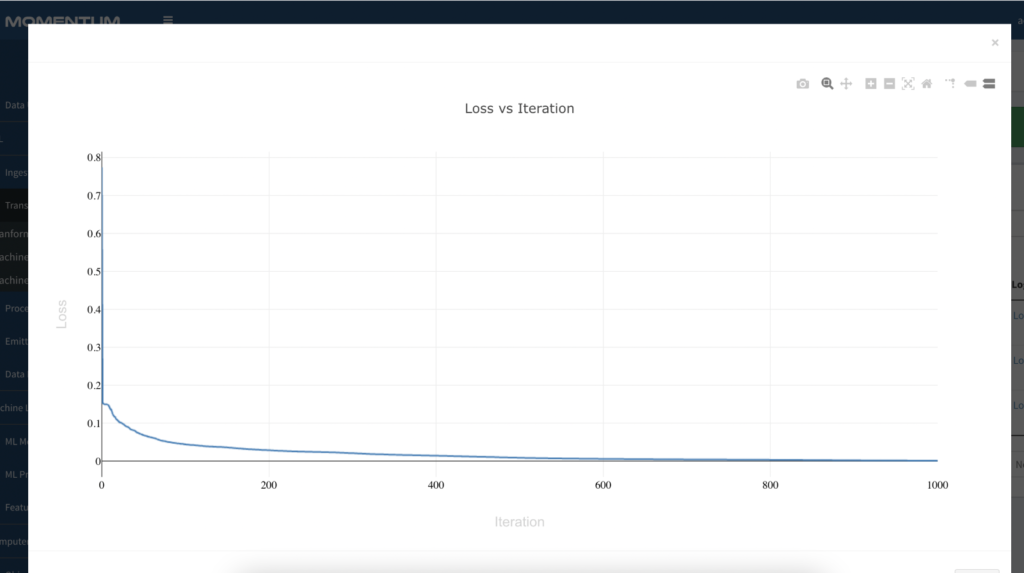 Figure 3.3: Loss vs iteration graph.
Click "View Model" to see the model metrics after the training is completed (Figure 3.4 for example)


Figure 3.4: Model metrics