To explore the model and view its metadata:
From the model registry page, click the Model Artifact icon, , corresponding to the model you wish to explore.
The next page displays the model metadata.
The model metadata page also shows, depending on the model type, the following:
Model Upload API to upload a new version of the model programmatically
Model Artifact API to retrieve the model metadata programmatically
Model Prediction API to predict from this model by passing the input data to it.
Figure 4.4 shows the model metadata exploration page. Notice the top menu options on this page.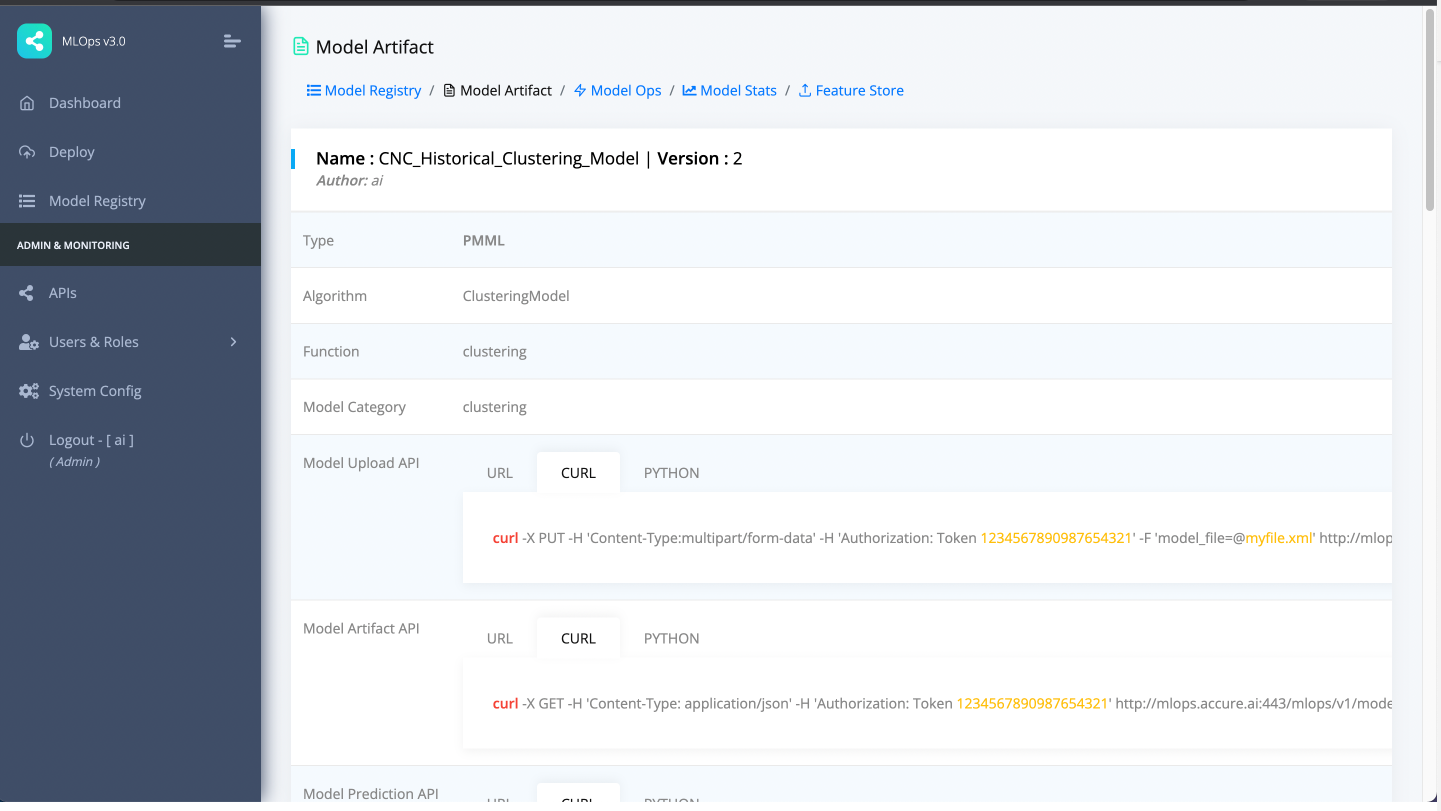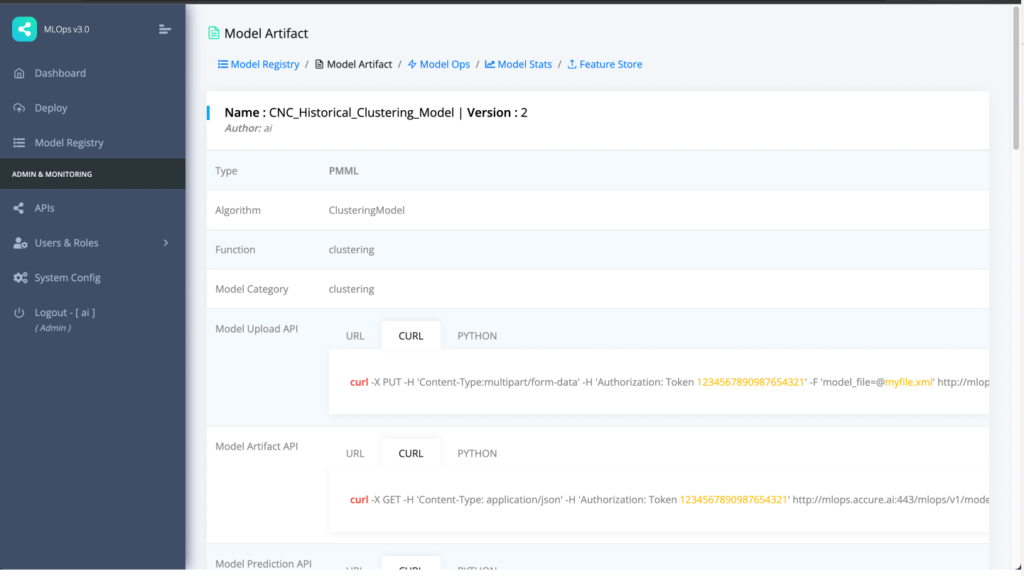 Figure 4.4: Model metadata or artifact page