Followings are the steps to predict the outcomes from a trained model:
Click "ML Prediction" on the left menu panel and click "Create New Prediction" from the top menu bar.
Fill out the form. Make sure to provide the same list of features that were used in the model training.
Select "No" for recommendation and leave all other fields to default for most cases. Select "yes" if this prediction is for recommendation engine.
Save the form.
Expand "Transformer" from the left menu and click on the test data set related transformer.
Expand "ML Model" and click on the ANN model just trained.
Connect the two rectangles as shown in Figure 3.5 below.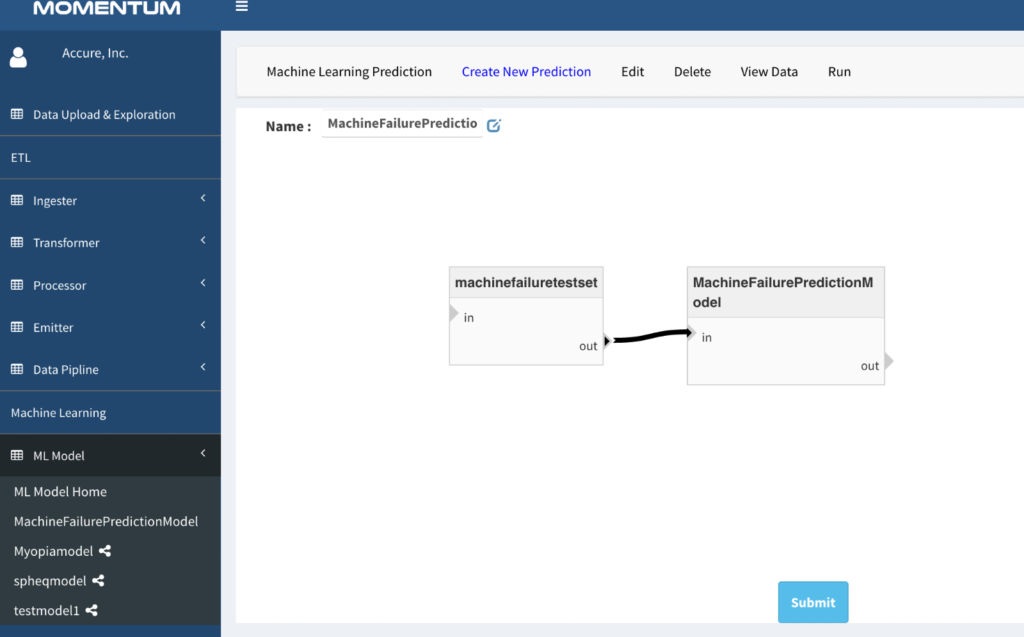 Figure 3.5: Model prediction screen
Submit to save the prediction configuration.
Select the prediction config and click "Run" located at the top menu bar to execute the prediction job.
After the prediction is completed, use the data exploration to assess the accuracy of the model. For example, the following interactive query in Figure 3.6 shows an ad hoc analysis done on the test prediction. This SQL statement yields the confusion matrix.


Figure 3.6: A sample interactive query to analyze the prediction test result