To monitor the model performance:
Click "Model Stats" from the top menu bar from the model metadata page.
Click "Model Performance Report" from the secondary top menu bar.
Depending on the model type, the performance report shows metrics suitable for that model type. Figure 4.7 shows an example screen of performance of an LSTM based model.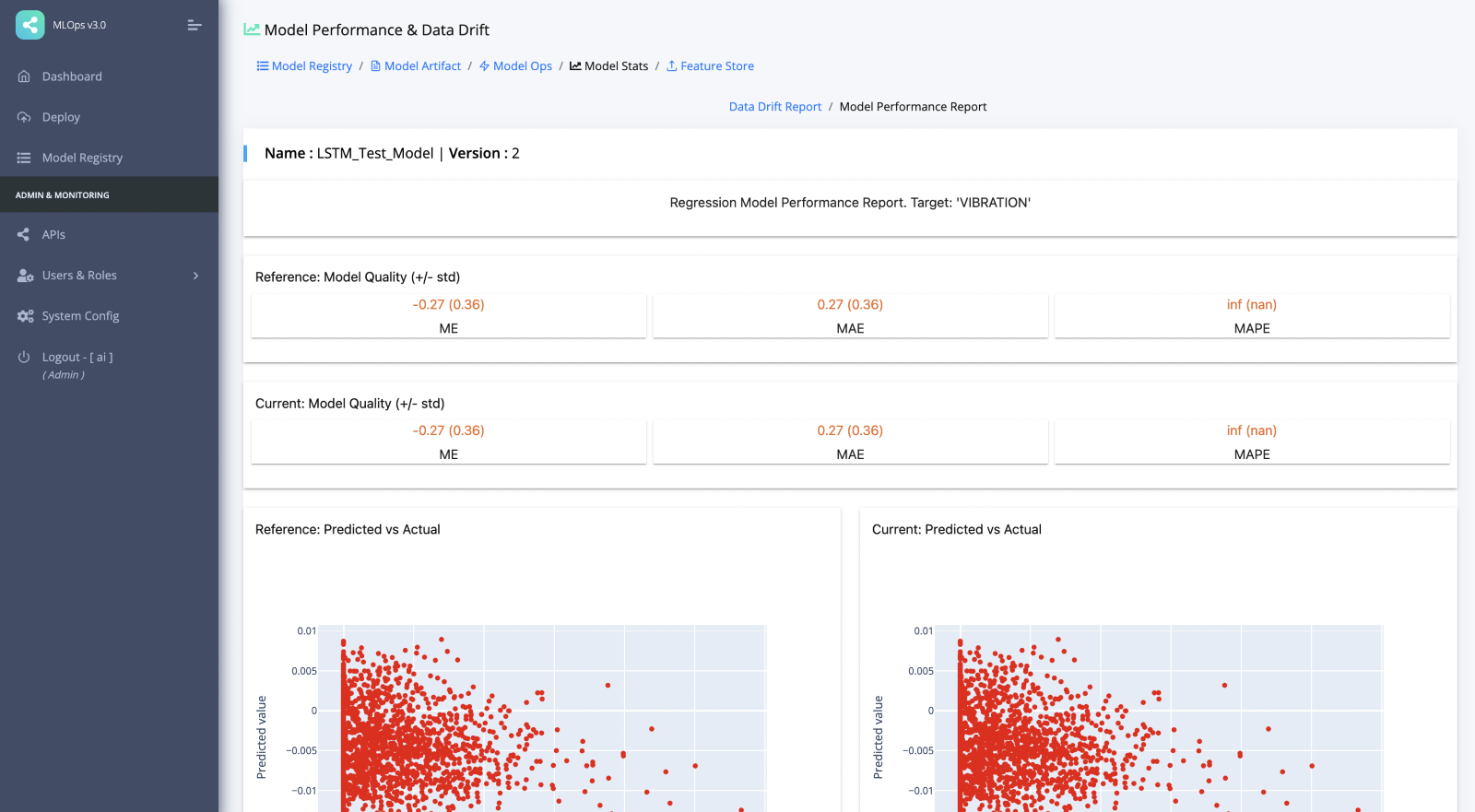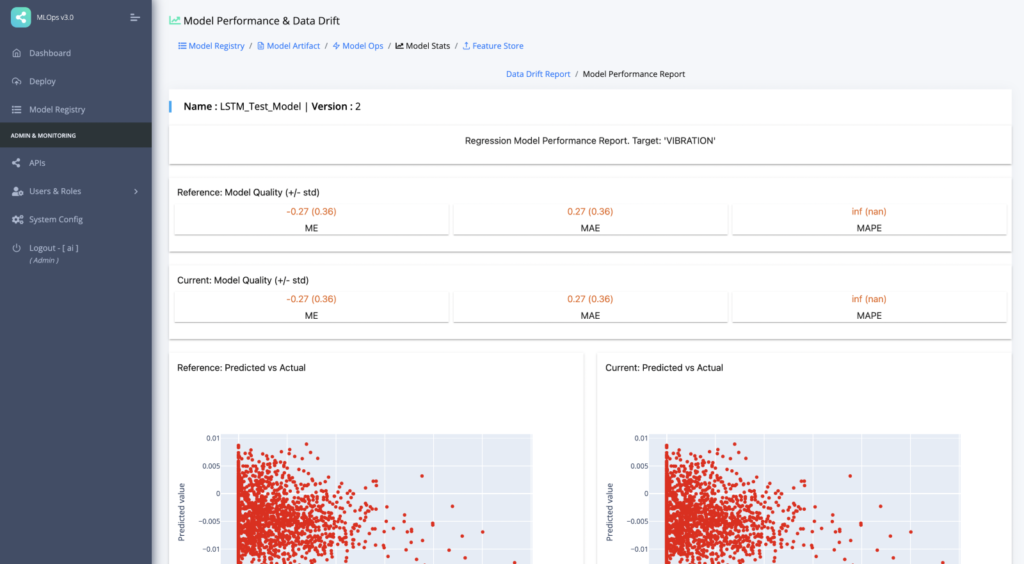 Figure 4.7: Model Performance report